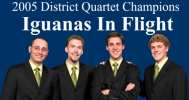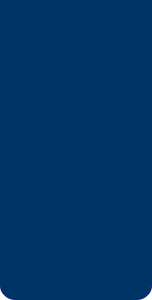 Mid-Atlantic District
Thursday, May 28, 2020
* * * Click HERE for NEWS * * *

Purchase District Media Package
(Contest Videos, CDs & Photos)
We suggest that you LOGON prior to ordering.

This webpage will allow you to purchase the Video files, Audio CD's and Photos for this event:



Southern Division Convention
5/31/2019
---
for the Quartet:
Sixth Sense


The purchase price for the Video, Audio & Picture Bundle is $35.00

This price includes recordings of "Sixth Sense" in all rounds of competition at the Southern Division Convention.
Show of Champions performances by Sixth Sense will be recorded as feasible and will be included in the package.
Videos and Photos will be available on-line within a week of the competition.
Audio files (MP3's) will be emailed to you at the end of your performance.

User agreement
The Media contained on this website is copyright protected
by the Mid-Atlantic District.

YOU MAY NOT DISTRIBUTE or REBROADCAST THESE RECORDINGS.
The District owns the copyrights to all performances from our conventions.
Audio and Video materials are protected by copyright and other applicable laws in the United States
and other nations, and may not be duplicated, distributed, re-broadcast, or used in
any other manner without the expressed written consent of the District.
It is intended for your personal use and educational purposes only.
Any public exhibition or broadcast of this material is strictly prohibited by law.
This includes sites such as YouTube, MySpace and Facebook.
The Photos (only) are "free use" once they are purchased - you may use them as you wish.


If you accept these conditions and you want to purchase the media of the performances
by "Sixth Sense" at the Southern Division Convention, click on the PayPal "Buy Now" button.
Only the groups' members will be able to see/download their own video.
We strongly suggest that you LOGON prior to ordering.





---
THE BARBERSHOP HARMONY SOCIETY
© 2020 Mid-Atlantic District BHS, INC.
Contact the WebmasterMidAtlanticDistrictcom for additional information.
This page was last updated on May 11, 2016
Link for this page: www.MidAtlanticDistrict.com?Code=BuyMedia
Site Map