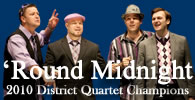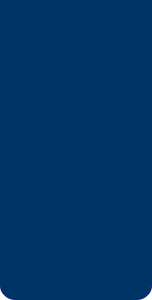 Mid-Atlantic District
Friday, Apr 23, 2021
* * * Click HERE for NEWS * * *

Chorus Director Certification
---
Director Certification is a formal training program by the Barbershop Harmony Society (SPEBSQSA) to recognize and develop directors to be uniquely qualified to direct choruses in the barbershop style. Since our style of singing is unique from other types of choral a cappella mens music, it is appropriate that a director study the barbershop style, vocal techniques, contest judging program, barbershop history, and leadership skills.

Director Certification is divided into six levels of accomplishment. The purposes of the program include:


encourage chorus directors (front-line directors, assistant or associate directors, and directors-in-waiting) to develop a common and essential set of directorial skills
instill a habit of life-long learning in chorus directors
honor and celebrate directors who undertake the study and discipline to pursue the course of study
Courses are available at DC/HC, some at District HEP Schools and some by home study. Details of the requirements for each level are presented below as well as a link to the current Application Form (2005).

For specific questions, contact the Vice Chair for Certification on the Chorus Director Development Committee:

David Gelb
812-882-5131
dgelbbbs@charter.net
---
Here's our list of Certified Directors


Level 6
Level 5

Fred King - 1999
Jay Butterfield - 2000

Level 4
Robin Blythe - 2003
John Hohl - 2003
Ed Ostrum - 2002
Tony Petro - 2001
Tony Russo – 2002
Jan-Ake Westin – 2002
Tom Wiener – 2002
Level 3

Chuck Lower – 1999
Eric Jackson - 2000
Ron Knickerbocker -2000
Richie Lavene - 2000
Chris Bechtler - 2001
Don Follmer - 2001
Roger Tarpy – 2002
Bill Oppenheim - 2002
Maurice DeBar – 2002
Anastasio "Stache" Rossi - 2002

Jason Thompson - 2002
Lori Ludlum - 2003
Alex Klebenow - 2003
Bill Eberius - 2003
Bud Miller - 2003
Ken Lacy - 2003
Michael Burkhart - 2003
Sally A. Wolfe - 2004
Terry Reynolds - 2004
Joe Hunter - 2005
Level 2
Level 1
George Feldner - 2005
Here are some links to further describe the program and answer your questions:
Course Requirements

Application Form


The following links are provided as background information only.
These were pertinent to the program prior to 2005:

The Director Certification Program - what does it mean to get certified?

Frequently Asked Questions


---

For questions and information about these programs contact:
Rich Gray, Jr
M-AD District VP for Chorus Director Development
Logon to see his full contact information.

---