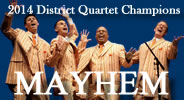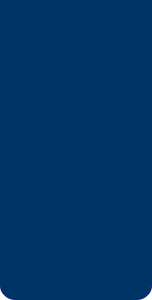 Mid-Atlantic District
Saturday, Aug 17, 2019
* * * Click HERE for NEWS * * *

Official Order of Appearance for the
Northern Division Convention (#114)
This is also joined with
The Spring Prelims Convention (#115)

Miller Symphony Hall 23 N 6th St. Allentown PA 18101
Apr 26-27, 2019
Session 1
Quartet Semi-Finals, Friday Night
Friday 3:27pm
Judges
Session 2
Chorus Contest, Saturday Morning
Saturday 9:27am
Judges
Session 3
Youth Adjudication
Saturday 1:00pm
Judges
Session 4
Quartet Finals, Saturday Night
Saturday 7:00pm
Judges
MT: MC: Midtown
1 - Voices In My Head
2 - Ninth Avenue (Nov)
3 - Pratt Street Power
4 - Brown Eyed Girls (Women)
5 - Drop The Pipe
6 - Pitch Please
7 - Age of Flight
8 - SHOP CLASS
9 - Unaccounted Four
55-minute Intermission
10 - The Brooklyn Accent (Sr)
11 - Even Money (Sr)
12 - Cohesion (Sr)
13 - All of the Above
14 - Quin-Tones
15 - Fade To Black
16 - Fantastic 4 (Mixed)
17 - Napoleon and the Bonapartes
18 - Silver Alert (Sr)
19 - Studio 4
20 - The Element
21 - Madhattan
10-minute Stretch Break
22 - Round Midnight
23 - Empire Broadcast
24 - Prime Time
25 - Postmasters General (Mixed)
26 - Quorum (OOD)
27 - Always Sunny
28 - Park Slope Four
29 - Eclipse
30 - Gimme Four
31 - The Union


** 31 Contestants **

MT: DELA
1 - Morris Music Men [Morris County, NJ]
2 - Hunterdon Harmonizers [Hunterdon County, NJ]
3 - The Dapper Dans of Harmony [Montclair, NJ]
4 - The Nittany Knights [State College, PA]
5 - Bergen County Blue Chip Chorus [Teaneck, NJ]
6 - Long Island Sound [Five Towns College, NY]
7 - Rittenhouse Sound [Philadelphia, PA]
8 - East Coast Sound [Caldwell, NJ]


** 8 Contestants **

1 - Acabellas (female)
2 - Pitchcraft (female)
3 - Crazy Pitches (female)
4 - The Misfit Noise (male)
5 - Side Note (male)
6 - Voila (female)
7 - The Shirley Tempos (female)
8 - Take Note (female)
9 - The Wailin' Ones (male)
10 - Our Time (male)
11 - Pieces of Eight (female)


** 11 Contestants **

MT: Age of Flight
1 - Quorum (OOD)
2 - Madhattan
3 - The Union
4 - Prime Time
5 - Round Midnight
6 - Gimme Four
7 - Studio 4
8 - Pratt Street Power
9 - Park Slope Four
10 - Fade To Black
11 - Quin-Tones


** 11 Contestants **
Pre-purchase your contest video!
Show General Information for this Convention
List All Conventions
Show the Judging Panel
Contest Schedule ("The Grid")
---
Notes for Competitors:
1) The grid is subject to change up until the time of the contest. Please check the grid that is posted on line on the MAD website to be sure of the most up-to-date information regarding the competition pattern.

2) The warm-up rooms in the Renaissance Hotel are about a 10-minute walk from the Miller Symphony Hall.

3) Please move within the pattern as directed by the quartet and chorus guides.

4) All competitors must be in possession of an all-events registration. Entry after you compete will require display of your registration.
---
THE BARBERSHOP HARMONY SOCIETY
© 2019 Mid-Atlantic District BHS, INC.
Contact the WebmasterMidAtlanticDistrictcom for additional information.
This page was last updated on Oct 13, 2011
Link for this page: www.MidAtlanticDistrict.com/OOA/114
Site Map