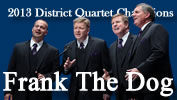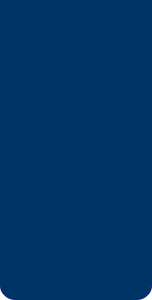 Mid-Atlantic District
Thursday, Mar 22, 2018
* * * Click HERE for NEWS * * *

Official Order of Appearance for the
Spring Prelims Convention (#53)
Pre-purchase your contest video!
Show General Information for this Convention
List All Conventions
Show the Judging Panel
Contest Schedule ("The Grid")
---
Notes for Competitors:
UPDATE Contest is scheduled to start at 5:57PM on Friday, March 31. The start time MAY be adjusted earlier depending on the number of competitors who register. The decision regarding the ACTUAL start time will be announced after 2/28/17. Please plan accordingly!

1. ALL competitors must be in possession of an all-events convention registration and wristband attached to your wrist in order to be eligible to compete. This applies to each quartet member. We will be checking competitor wristbands so please have your wristband on your wrist when you enter the backstage area. Registrations can be purchased on-line through the MAD website.

2. Pre-contest stage time for Friday quartets will be the usual 3 minutes per quartet from 2:00 - 3:30PM. These are the times that the sound engineers will be available. After 3:30, the sound system and stage lights will be turned off, but you are welcome to continue to use the stage until 5PM. You are on your own to monitor your time on stage to ensure fairness to other competitors who want to test the stage.

3. If your quartet is interested in an evaluation session Friday following the Semi-Finals contest session or on Saturday night for the Finalists, please confirm that information with the C&J VP when he contacts you. If you do not specifically request to participate in the evaluation process you WILL NOT be included in the evaluation schedule. If you confirm that you want to participate in the post-contest evaluations and you fail to attend the evaluations, you will be charged $20, payable to the MAD Youth Outreach program.

4. Check the 'grid' for the latest, most up-to-date competitor schedule.

5. You may purchase your Quartet Video & Audio Media via the MAD website (BuyMEDIA). CD's will be available for pick up immediately after the contest session. High-def Video will be available on-line (MyMEDIA) to the competitors only, within a week after the contest for those who have purchased them. Remember, you must logon to download your video.
---
THE BARBERSHOP HARMONY SOCIETY
© 2018 Mid-Atlantic District BHS, INC.
Contact the WebmasterMidAtlanticDistrictcom for additional information.
This page was last updated on Oct 13, 2011
Link for this page: www.MidAtlanticDistrict.com/OOA/53
Site Map