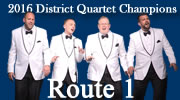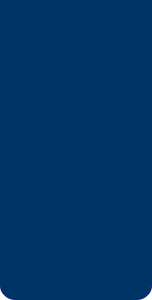 Mid-Atlantic District
Tuesday, Aug 21, 2018
* * * Click HERE for NEWS * * *

Official Order of Appearance for the
Fall District Convention (#77)
Santander Performing Arts Center 136 North 6th St Reading, PA 19601
Oct 5-7, 2018
This is an un-ordered list of competitors. Contest Drawing is still pending.
This is not the final singing order.
Some groups register hardships, restricting them to a specific session.
Session 1
Quartet Semi-Finals, Friday Night
Friday 5:00pm
Judges
Session 2
Chorus Contest, Saturday Morning
Saturday 8:45am
Judges
Session 3
Quartet Finals, Saturday Night
Saturday 7:00pm
Judges
MT: Gimme Four
Pratt Street Power
Studio 4
Forecast
Midtown
Park Slope Four
The Fource
Potomac Sound
Capital City Close Harmony Club
Nikos Domain
Achording To Dad
Party of Five
SRIRACHA
Madhattan
Fade To Black
Age of Flight
The Footnotes
The Neptuners
Quin-Tones
The Philly Special
Always Sunny
One Night Only
Silver Alert (Sr)
Distinction (Sr)
Youth Reclamation Project (Sr)
29 Seconds


** 25 Contestants **

MC: Wildcat Harmonizers (male ensemble)
MC: Bella Nova (HI chorus)
Hershey, PA
Alexandria, VA
Hamilton Square, NJ
Hells Kitchen, NY
Caldwell, NJ
Lansdale, PA
Dundalk, MD
Richmond, VA
Anne Arundel, MD
Five Towns College, NY
Montclair, NJ
Philadelphia, PA
Frederick, MD
Queen Annes County, MD
Patapsco Valley, MD
Bucks County, PA
Fairfax, VA
Cherry Hill, NJ


** 18 Contestants **

No contestants for this session yet.
Pre-purchase your contest video!
Show General Information for this Convention
List All Conventions
Show the Judging Panel
---
THE BARBERSHOP HARMONY SOCIETY
© 2018 Mid-Atlantic District BHS, INC.
Contact the WebmasterMidAtlanticDistrictcom for additional information.
This page was last updated on Oct 13, 2011
Link for this page: www.MidAtlanticDistrict.com/OOA/77
Site Map