Harmony College EAST
& Youth Harmony Camp
---
Immerse Yourself in a Weekend of MAD Barbershop!

Jun 18-21, 2020
McDaniel College - Westminster, MD
Registration Cut-off Date: 6/11/2020



Often called 'The GREATEST weekend for barbershopping on the East Coast!', Harmony College East will again be held at McDaniel College in Westminster, MD. Tuition is around $230, which includes a 3-night stay, 6 meals, all courses and two barbershop shows. This is one of the super benefits that the Mid-Atlantic District brings to its members and associates.

McDaniel College is a wonderful venue with lots of areas of special interest to barbershoppers, including tag singing areas, social spaces, beautiful auditoriums, and even microwave/fridges in the living quarters.





We bring in the top vocal and performance coaches across the US and Canada, and provide classes and coaching for individual singers, quartets,choruses and also directors and prospective directors.

The school starts on Thursday evening with a general session at 7:00 pm. Classes start at 8:00 pm. Quartets will get their coaching 'grids' when they register at the school. The school supplies sheets, pillow, blanket, towel, and face cloth as part of the linen purchase. It is suggested, however, that you bring a drinking cup and bar of soap.

In addition to our usual evening shows, we have some terrific activities of interest to all singers.

Show up early to the show on Friday night at 7:00 and enjoy the MASS TAG SING, directed by Brian O'Dell, the dynamic bass singer of the gold medal quartet Forefront. 200+ voices will make these tags sound wonderful.

Show up early to the show on Saturday night at 7:00 and enjoy a MASS SING. This will be directed by none other than M-AD's own Joe Cerutti. And Joe won't limit the songs to just those in the Polecat book -- lots of old favorites.




See the HCE Course Schedule At-a-Glance



2020 HCE Classes Available (click on a Class Title to reveal its class description)




Registration Instructions
Click here for a Printable Course Catalog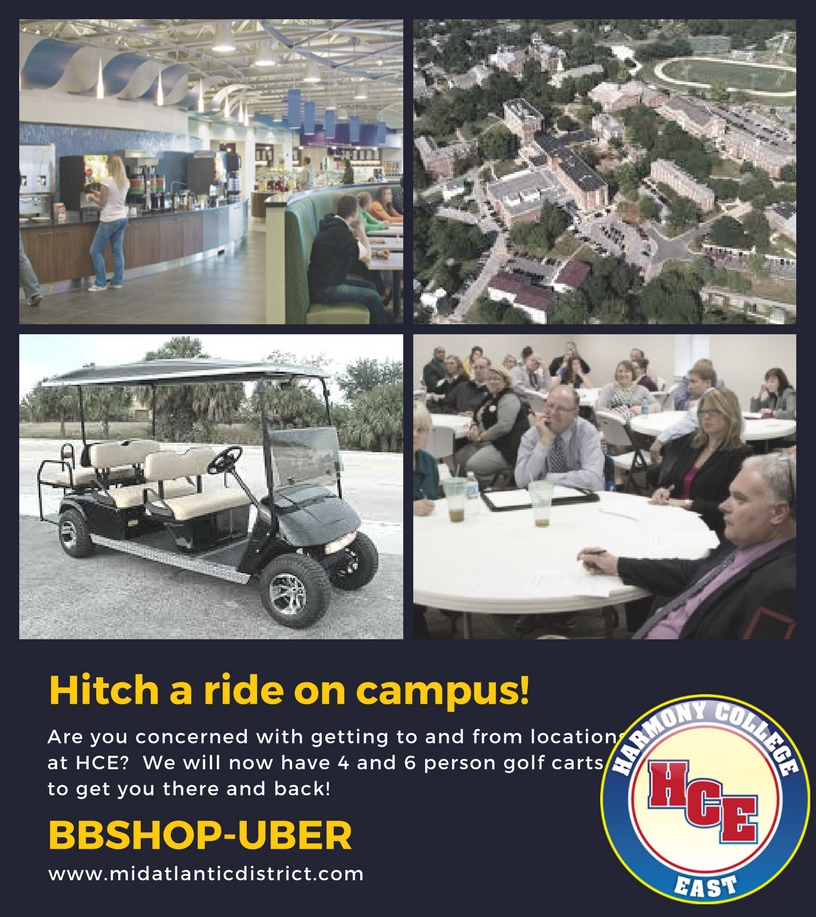 ---

Youth In Harmony at Harmony College East
Jun 18-21, 2020

If you're interested in attending Youth Harmony Camp, either as a individual, a quartet, an ensemble, a chaperone, or as the director of an ensemble,
simply register your group here:





You may include the entire ensemble in a single registration.
There is special package-pricing for quartets and their chaperone (4+1).
Discounts apply to those quartets who achieve an 'Excellent', 'Outstanding' or 'Superior' rating at our Youth Adjudications.
At the end of the registration process, you will need to print, sign and return the YOUTH HARMONY CAMP Consent Form




---



Attention all M-AD Chapters and Members:

While many youth quartets/ensembles will/have earned scholarship for their achievements at the Youth Adjudication at Prelims, others want to go to the HCE Youth Camp but either can't/couldn't attend the March 15 event OR didn't achieve the necessary rating level to receive a scholarship. If you know of a Youth quartet (male or female) that either cannot/was not able to attend the District Youth Adjudications this winter/spring or did attend but did not receive an "Excellent", "Outstanding" or "Superior" rating, please consider sponsoring their registration to the M-AD Youth Harmony Camp, being held in conjunction with the adult Harmony College East this June. There are package deals available for the quartet and their chaperone (1 chapterone required for every 4 students). If you or your chapter would like to sponsor a quartet or ensemble, in part or whole, please contact Kevin Boehm, DVP-YMIH, at kboehm86@gmail.com or by calling 973-919-7078.