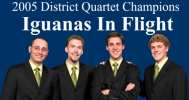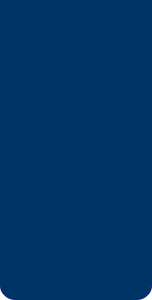 Mid-Atlantic District
Friday, Apr 23, 2021
* * * Click HERE for NEWS * * *

Musical Assistance Service
---
The District offers Coaching Assistance for your Chapter or Quartet.
To encourage coaching for quartets and choruses, the Mid-Atlantic District assists with the reimbursement of coaching expenses through the Musical Assistance Service.


Expenses incurred by a coach in traveling to the coaching site, or by a quartet in traveling to a coaching session, are eligible for reimbursement as indicated below.
Coaching sessions are arranged by the Chapter or Quartet directly with the coach. While a list of District coaches is provided, reimbursement is not limited to coaches named on that list.
To receive expense reimbursement, both the Musical Assistance Service (MAS) Form and the M-AD Expense Report Form must be completed and submitted after each coaching session.
The MAS form must be completed by both the coach and the unit receiving coaching, at the conclusion of the coaching session, and mailed or emailed to me (the MAS Coordinator) (see below).
The Expense Report must be completed and submitted by the person or group seeking reimbursement. You are encouraged to submit the expense report electronically, indicating the Coordinator (me) as approver; alternatively, the paper form may be submitted to me, and I will forward the voucher to the M-AD Treasurer for payment. Please be clear as to who (coach, chapter or quartet) is to receive reimbursement.
Reimbursement for meals and mileage cannot exceed the current District rates, as indicated on the Expense Form. Receipts are not required for expenses below $25.
Coaching fees are not reimbursed.
The maximum reimbursement per coaching session will be $75.00 unless previously approved by the Coordinator of Musical Coaching.
Reimbursement is limited to a maximum of five coaching sessions per year per group coached.
Even if reimbursement is not requested, the MAS Form should be completed and submitted to me.
Coordinator of Musical Coaching
Chuck Lower
Logon to see his full contact information.
If you are interested in being included in the list of District coaches,
please visit the list of Coaches page.


---
THE BARBERSHOP HARMONY SOCIETY
© 2021 Mid-Atlantic District BHS, INC.
Contact the WebmasterMidAtlanticDistrictcom for additional information.
This page was last updated on Sept 22, 2011
Link for this page: www.MidAtlanticDistrict.com?Code=MAS
Site Map